Cary, NC
NOW OPEN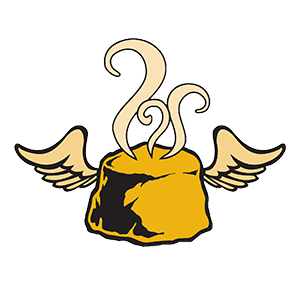 Flying Biscuit is proud to announce that our Cary, NC location will open in 2023! Make sure to sign up for our Biscuit Blast Newsletter above for opening news & more!
Follow us on social media:
Serving Breakfast All Day, Everyday
Hours
Monday - Friday
7am | 3pm
Saturday - Sunday
7am | 4pm
Contact Us
Catering Inquiries
Catering Customers Are Raving!
PERFECT FOR ANY OCCASION
Looking to cater breakfast? Try our Power Breakfast with Organic Oatmeal Pancakes with a juicy seasonal fresh fruit tray! Catering lunch for the office? Our savory sandwich patters, freshly tossed salads & hot lunch & dinner buffets featuring our Award Winning Shrimp & Grits or our signature Chicken Tenders served with Mac n' Cheese & Collard Greens are popular selections. No matter the occasion, the Flying Biscuit Café has something mouthwatering that will help make your event a huge success!

Sign Up For Our Biscuit Blast!
Sign up for our Biscuit Blast newsletter today and receive deals, news & more delivered right to your inbox!
×
Speak with a Catering Specialist Today
×
Find Your Location
ALABAMA
FLORIDA
NORTH CAROLINA
SOUTH CAROLINA
TEXAS
OPENING 2023
Plaza in Forth of Navigation
OPENING 2023
Kingwood Crossing Shopping Center
OPENING 2023
Harvest Green Shopping Center
×
Serving Breakfast All Day For 30 Years
Our first café opened for breakfast at about 7am one morning in 1993. Settled in a quiet neighborhood called Candler Park on the east side of Atlanta, we sold out of our signature biscuits by 11am that day
More than 30 years later, we are an institution–growing to 29 locations throughout Georgia, North Carolina, Florida and Texas. But we always kept that quintessential neighborhood spirit and focused on our Southern-inspired menu of comfort food made with fresh ingredients.
Though we're famous for our grits and biscuits (we bake almost 5,000 biscuits per week at each location), our loyal guests throughout the Southeast come join us to enjoy Breakfast, Lunch and Dinner throughout the day.